I must admit I've made a lot of purchases in my life. Our biggest purchase of course is our house and I am so glad we were able to get into it when we did. I'd hate to have to start out now. A couple of years ago we gave the house a face-lift so it should be good for quite a while.
I wrote about the cars we've had in yesterday's post.
A lot of my purchases include scrapbooking items. My best purchase in that area was my Workbox. I love it and got it on sale which is even better. It holds so much stuff and makes it so easy to find what I want.
I try never to pay full price for anything. If I can't get it on sale I wait, most of the time, but especially on clothes. I'm not a fashionista by any stretch of the imagination so I can't see spending hundreds of dollars on something that I only wear a few times, given that I work from home and don't need to dress fancy.
The one area where I try not to scrimp is on our concert tickets. I really like to get as close as we can if it is not outrageous. I've never gotten VIP tickets before but my husband really wanted to see Lindsey Buckingham so we splurged and got them for tonight's show. In addition to getting pretty good seats in a relatively small venue, we get to go in by a special entrance, a signed poster, a lanyard and a copy of his new album, Anthology. It is at the Palace of Fine Arts in San Francisco which I don't think I've ever been in so it will be a fun experience for me.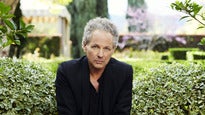 It will be interesting to hear him without the rest of Fleetwood Mac and to hear if he says anything about the "breakup." I printed the setlist of his show from the other night and he does do some Fleetwood songs but there are many that I am not familiar with. He does (according to the list) do "Big Love" which is my husband's favorite, so I think he'll be happy. You know I'll tell you all about it!
What kind of purchases do you make? What is your splurge item? Share!
from Blogger http://asmile4ufromjanet.blogspot.com/2018/10/observations-in-october-2018-31things_9.html
via IFTTT