Wow! It's been a whole week since I posted. Can you hear the echo in the silence? I know your curiosity is piqued because I had been posting every day since the beginning of January as part of the Just Jot It group. What could possibly be taking me away from the blogosphere?
I even had the best quote for One-Liner Wednesday – "Life isn't about waiting for the storm to pass…it's about learning to Dance in the rain.
But no, instead of being able to post daily and play along with all of you, I'm doing the zoomie dance trying to keep a balance between a transcription job in an actual office and keeping up with my regular transcription work that I do from home. This office job is very hush-hush. It is dealing with medical issues so there is a lot of privacy protection going on. I am in a locked room that only two other people have access to and I am there doing my work from about 10 to 2:30 or 3 every day. In addition to the part about actually having to get dressed to go into an office to work, I am also having to learn to work ON A PC! I am a Mac person for a reason and there was definitely a learning curve for me. Word should be Word no matter what but it isn't. Saving a file should be saving a file but it isn't. Yikes!! Plus, there is no internet access on this computer either. They don't want me to be able to connect with the outside and reveal medical information. I had to have a background check and sign confidentiality agreements before I even started. I would say it's like working for the government but…
I came home from work the first couple of days so exhausted that all I could do was sit on the couch and color while I watched mind numbing TV. The Escapist Coloring Club will be so proud!
My husband has been really great at getting dinner going and keeping up with the dishes and such. Fortunately we have the Home Chef deliveries to help. I just keep thinking about this:
and how nice it is going to look here:
Jim, our guest host for the #SLS game has given us a few prompts in advance so that made it a little easier to get this done in time. Today's prompt is "No" and I've gone with a song from Steve Perry's new CD, Traces, called "No Erasin'." The songs on this album are not like the ones you are used to hearing him sing with Journey or even his solo albums. This is one of my favorites.
The story Steve shares is that he had a brief but intense relationship with a woman who died from cancer. She made him promise not to give up his singing after she died. Most of the songs on the CD sound like songs written to her and/or about her and their love. A few are a little too intense for me but knowing that he would probably sing some of his earlier hits, I would see him in concert for sure if he decides to tour.
Oh, and I was really sad that I missed the eclipse – it was too cloudy and I forgot anyway – but I did manage to catch the full moon on Monday:
This is what it looked like the next morning!
Well, that felt really cathartic! Yes, I did just use today's prompt from Enthralling Journey for the Just Jot It January gang. I managed to get every prompt from the week of challenges in one post. Now, I know that technically posting like that is not really "following the rules" because I'm supposed to be jotting every day but after spending so much time at the computer during the day, I have to step away for a while. I'm not even getting any crafting done! It is almost February and I haven't made anything new to sell on the Etsy site! Here is a cute Love Coupon box I made last year: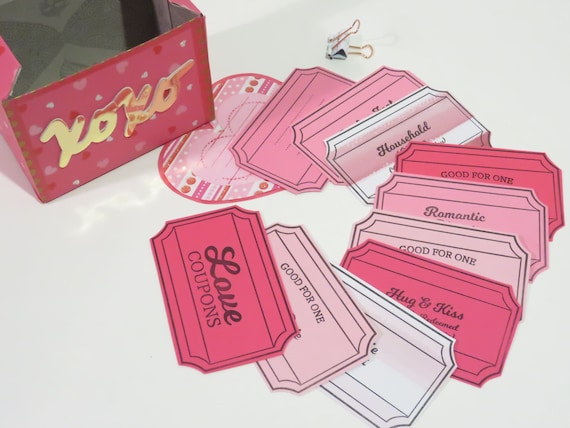 What have you been up to? Did you miss me? Even notice I wasn't around? I did try to read some of my blogging friends' posts but most of them I was just able to "like" not comment on. Sorry! I'm going to do my best to finish out the month on time. I do kind of like John's idea. He wonders why they didn't take a day from January and a day from March and give it to February so they would all have 30 days? Brilliant!
from Blogger http://asmile4ufromjanet.blogspot.com/2019/01/just-jot-it-january-2019-missing-days.html
via IFTTT