Day 22 says we should look to the heavens. I was walking Benny a couple of mornings ago and that's just what I did:
The sun was trying hard to burst through the clouds. It eventually made it but I'm glad I got this shot before it did. Loving all the things I see now that I'm walking Benny twice a day. It's good for both of us.
Speaking of good things, I'm going to share a quick plug for a company I am a new affiliate for, The Dollar Tree. Everything is a dollar and why spend more when you don't have to? If you click through my link I will be compensated (necessary disclaimer). Check it out.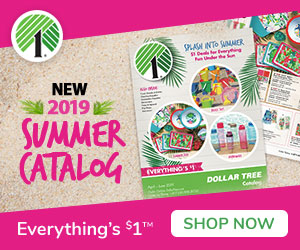 I've gotten a lot of my decorations and things through them and they do have some handy items. If you have a store near you, you can order online and pick it up in the store. That's pretty handy.
Do you ever shop the Dollar Tree? Have you looked at the clouds lately? Share!

from Blogger http://asmile4ufromjanet.blogspot.com/2019/08/august-break-2019-day-22-cloud.html
via IFTTT