I sincerely hope everyone had a wonderful Thanksgiving yesterday with their families and friends. Ours was very small and low key since our eldest daughter spent the day with one of her friends and my mom spent it with my sister and her family. That meant there was only the four of us and to be honest, we didn't even sit at the table, we ate in the living room but at least we were together. I took only one picture:
I also ate a few more carbs than I usually allow myself but I just can't resist the stuffing and cranberry sauce. Today it will be pretty much back to my usual eating although I may still have some stuffing, just won't stuff myself – LOL.
I have a whole list of things I am grateful for, as I'm sure everyone does. I try to remember them even when it is not Thanksgiving. In addition to those, I am really grateful that I connected with my famous author friend, James J. Cudney, IV. He has done a great service by featuring me in his latest blog "Tips and Advice" post. It is wonderful to have people support you in your endeavors and Jay is gracious about doing that. If you haven't read any of his books, you really should. You can find them all on Amazon and I believe he has some specials going on.
Also, I am grateful for the partnership I have had for the last 15 or so years with JoAnn Wall of JSTS Transcription Services. We met at a picnic organized by a mutual friend, Gloria Merino, and we started discussing what our jobs were. We found that we both did transcription work. Mine is primarily medical transcription and hers is more general transcription. She asked if I wanted her to send medically related transcription requests to me and of course I said yes. Since then we have been working together and recently, as my medical work has been decreasing, she started sending other types of work my way. It has truly made a difference. There is a learning curve of course but the topics are interesting and I feel like I can handle the challenge.
Each of these connections came totally by accident. You never know where a chance meeting will take you. It's that Universe thing again, you know?
Now it is my turn to share. I am an affiliate for several different companies and while I may receive some compensation if you use my links, it doesn't affect the prices for you.
The first is Creative Live.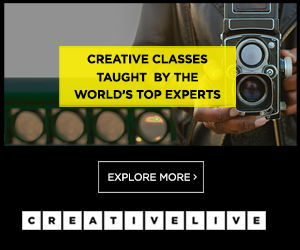 There are so many interesting online courses in a variety of subjects including photography, writing, money, crafting and personal growth. I have taken a few of them and have found them to be very helpful and informative. Through today they are offering 70% off but they have specials all the time and even offer some classes for free.
CreativeLive Black Friday Deals: Take 70% Off Sitewide
The second is Let's Roam. This is a scavenger hunt type adventure that you can take. We did the one in Reno and it was so much fun.
https://www.letsroam.com/?utm_source=partner&utm_medium=uwdsb5zx

If you are looking for a unique gift for that hard to buy for person, consider these. They are inexpensive and fun and there are a lot of different places and subjects to choose from.
Grateful also for all of you who read my little tidbits. Thanks!
from Blogger http://asmile4ufromjanet.blogspot.com/2019/11/november-novelties-2019-grateful-edition.html
via IFTTT