It is November now so of course I needed a new title for my blog posts. I try to come up with something catchy each month but I don't want to duplicate so I was checking my archives to see what I had used in past Novembers: Last year was "Noted in November." I only posted 10 times though so in a few years maybe I'll bring that one back. In 2017 it was "No, it Can't be November" but there was only 1 post! In 2016 it was "A November to Remember" and I actually did pretty well with that one, posting 26 days. When I went back to 2015 I had used "Nostalgic November" but as I scrolled down I saw that one of the posts had photos missing!
Aw, nuts! Looks like I have some cleaning up to do on the blog. Maybe I'll rewrite some of them and delete the ones that have pictures missing. Not exactly a fun undertaking since it could get very time consuming. Still, I want to have a fully functional blog and if pictures are missing, maybe some links don't work either.
In other news, I am so honored that my author friend, James J. Cudney, IV., did a small write up about me in his newsletter this month! He so generously linked to my Etsy site as well. What a guy. I've written about his wonderful mysteries and the latest one, Haunted House Ghost, came out this month. I entered a contest to win a signed copy of the book and I DID!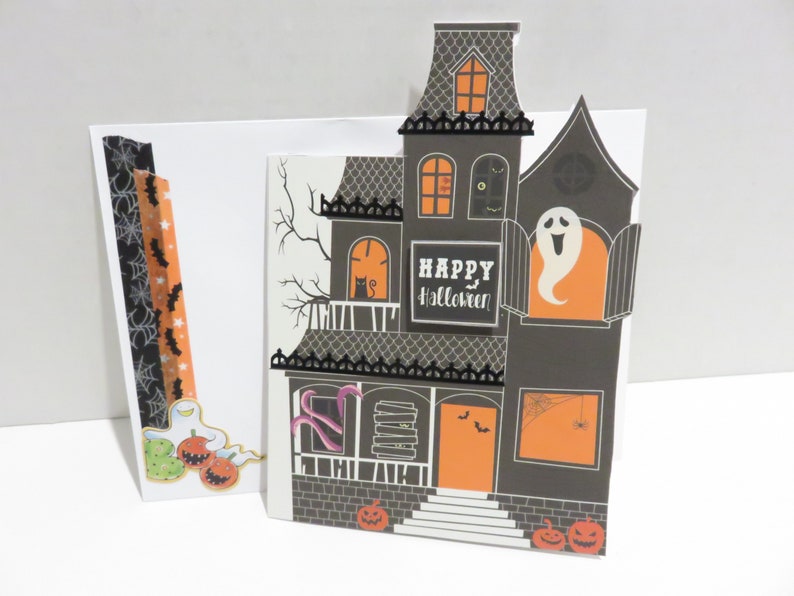 Doesn't the cover of the book look like a card I made recently?
Well, maybe not exactly but close. Anyway, decided to use November Novelties as my title this year. What do you think? Do you clean up your blog once in a while? Like a good mystery? Lemme know!
Playing along with Linda's Stream of Consciousness Saturday too where the prompt is "nuts."
from Blogger http://asmile4ufromjanet.blogspot.com/2019/11/november-novelties-2019-aw-nuts.html
via IFTTT